2010 / 10 / 21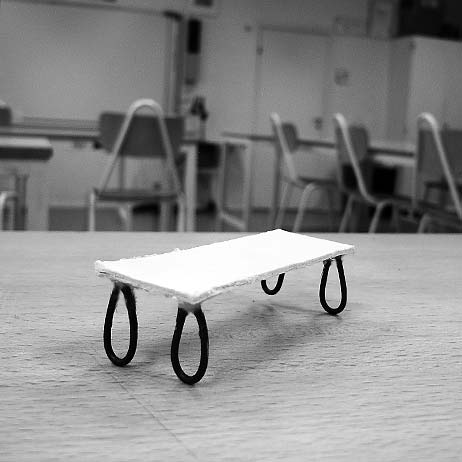 Bildspel från omgång två av 3-D skiss workshop med Fagrabäckskolan – som en del i projektet Skapande Skola (se nedan) – denna gång med klass 8D.
2010 / 10 / 19

AKD samarbetar med Fagrabäckskolan i Växjö och fyra stycken 8:e klasser (ca 90 elever), i ett projekt finansierat av Kulturrådet vid namn Skapande Skola. Min roll i projektet består i att jag inspirerar, undervisar, håller i workshops och handleder eleverna i den uppgift jag har varit med om att formulera. Projektet sträcker sig över hela höstterminen och ska resultera i en sittanordning för en bestämd målgrupp och en specifik miljö/situation, där eleverna jobbar i grupper om två.
Bildspelet ovan visar några modeller från dagens workshop med klass 8 E. Workshopen gick ut på att göra snabba skisser i modellform med hjälp av papper, kartong och ståltråd. Eleverna fick 5 minuter på sig att rita ett spännande bord, sedan 40 minuter på sig att göra en modell av handskissen.
2010 / 10 / 14
...into the world of the wide web – welcome to klippinge.com! AKD is behind the web design and I would like to give a hand to Mikael at Blue Mist for making them fingers tap the code!
With the AK-BLOG I aim to write and give thoughts about design related matters. Such as what AKD is currently up to, peeps from the design process, inspirations, photos, must-sees and interesting links.
Thank you for the visit and please return!