2023 / 03 / 28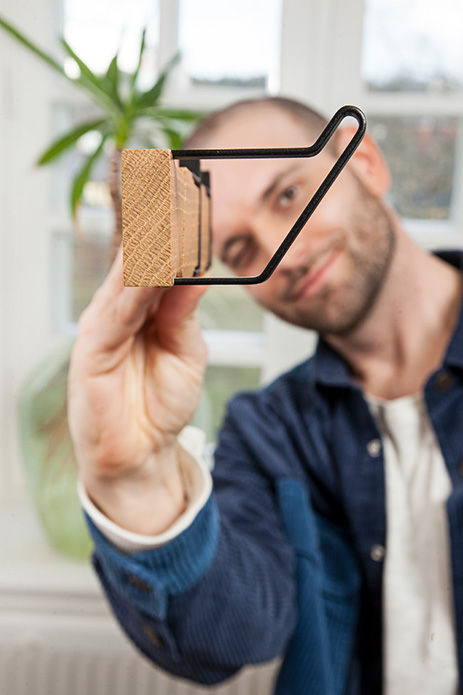 I am so happy and honored to tell you that I am one of several recipients of a one-year working grant from the Swedish Arts Grants Committee. The scholarships are aimed at professional artists and are intended to provide time for continued artistic work. Guiding for the distribution is artistic quality, that the applicant is working and has financial need for the scholarship.
Thank you so very much the Swedish Arts Grants Committee!
2023 / 03 / 15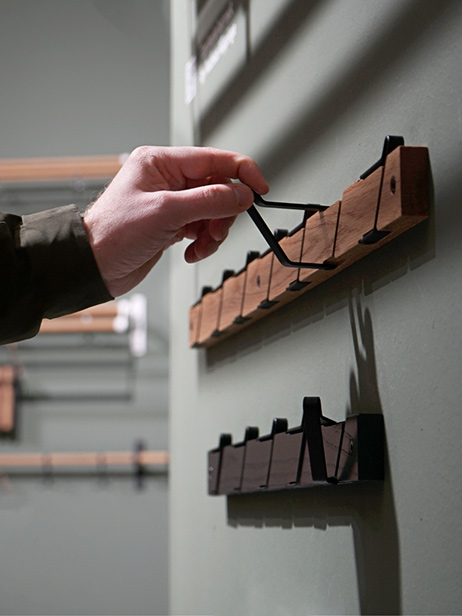 During Stockholm furniture fair 2023 the hallway furniture manufacturer Essem Design presented a new member in the product family Tamburin, designed by Andreas Klippinge. The space saving Tamburin hook strip lies flat against the wall and the hooks fold out with a flick of the finger when needed.
With Tamburin, function is always in focus, it is the basis of the product family, a straight and rounded shape follows. Which in turn is characterized by natural oak or stained ash and painted steel sheet. The noble wood stands for the feeling and high quality of the furniture and the metal for its finesse. Enjoy!