2020 / 02 / 04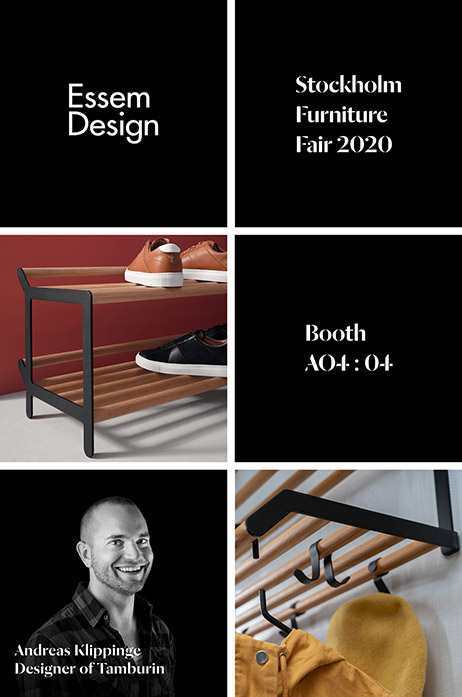 We have all seen and used their products, as manufacturer of Scandinavia's most well-known hallway furnitures. But have you met the fantastic people behind Essem Design? At Stockholm Furniture Fair 2020 you will get the chance!
The company has a long history in Swedish furniture industry but is a newcomer to the fair. So, please give Essem Design your warmest welcome by visiting booth A04:04 during Stockholm Furniture Fair 2020.
Another novelty during the fair is the hat and shoe rack Tamburin, that Andreas Klippinge has designed for Essem Design – check it out!