2013 / 01 / 24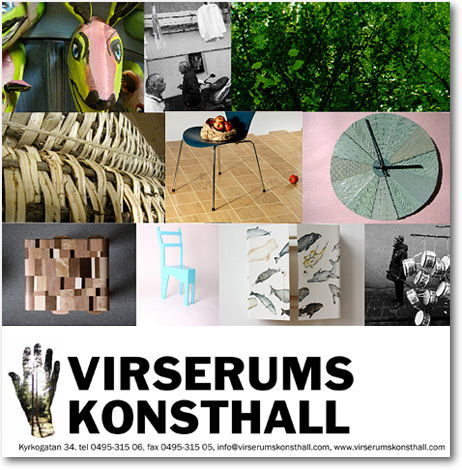 Andreas Klippinge Design's wood-floor Dare to be square for Kährs will be displayed in an exhibition called Young Green Design at Virserum Art Museum during Feb 2nd - Apr 14th 2013. The main theme is sustainability – How can design make minimal environmental impact? Can design conserve material resources?
Ewa Kumlin, the managing director of Svensk Form, will open the exhibition at the vernissage on feb 3rd, 14:00.
Other participants:
Niklas Bonnevier, David Eriksson, Form Us With Love, Carl-Oscar Karlsson, Samad Kasrayan, Göran Lindblad, Patrik Magnusson, Stefan Sankovic, Camilla Sandgren and Johanna Strand.