2011 / 05 / 31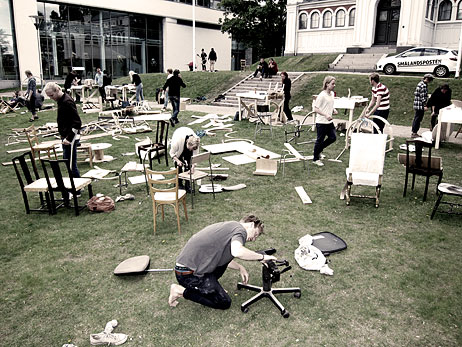 I can't say for a fact that there's such a day as Chair's day, nevertheless I was invited to participate in a workshop at the Kulturparken Småland in Växjö in order to celebrate just that day! The day was much fun! Teamed up with a good partner we made two new kind-of-chairs with material from old ones and mixed pieces from the local furniture industry. More pictures can be found here.
We also got a tour of the Åke Axelsson chair exhibition at Smålands Museum by the man himself. Åke Axelsson is a very well known Swedish chair designer and interior architecht who has been in the industry for half a century and still is. Not only did he give all the workshop participants a fine tour of his works, in a private conversation – as you can see in the last picture – he also revealed the secret of the chair!
2011 / 05 / 02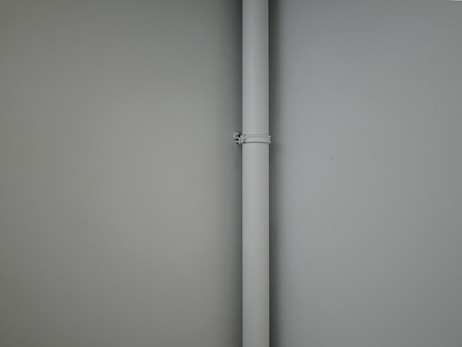 Being all alone in my (temporary) studio only having conversations with the walls haven't driven me nuts yet... which is strange, because I'm working like a nutter! The making of scale 1:20 models has now switched to building small scenes and taking photos of the different concepts. And yes it's me behind the crayons creating "children's art" – there is a reason for everything!