2012 / 05 / 15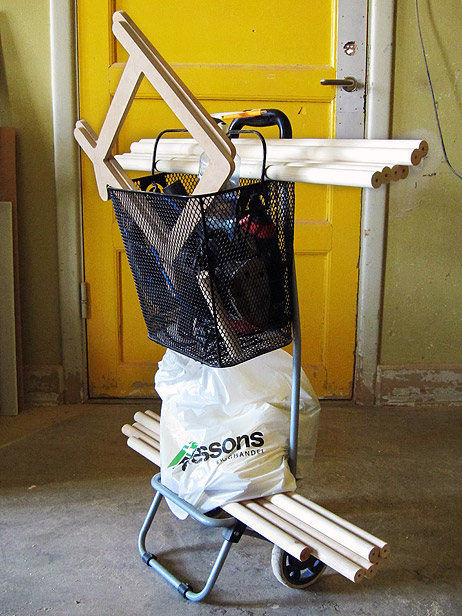 Andreas Klippinge Design, always in the center of creation, yet in different stages... The picture shows the work on a mock-up, part of a series of furniture in a just recently started collaboration with a producer.
In the work with another company, I am now somewhere between the middle and the end of the design process, by completing construction drawings for the first prototype of a series of park furniture.
Wood flooring manufacturer Kährs in Nybro has initiated the development of prototypes of my floor design Dare to be square to be made in their production processes, the result will be very exciting to see. In the meantime can my prototype of the floor be viewed in a design exhibition at Smålands museum in Växjö during the summer. The exhibition is called Rum för rester and is displayed between 25/5-26/8.