2017 / 10 / 28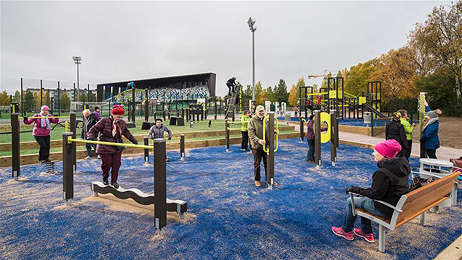 The whole city's sports park from Lappset activates everyone! When you want to take a break and sit down, you relax on furnitures from the Lappset Nifo series, by Andreas Klippinge Design.
The Rovaniemi Central Park Sports Park combines three generations, providing solutions for playing, sports, senior sports and also taking into account urban sports.
The sports park is located right in the heart of the city, in connection with the central field. The place was already a playground and the first parkour park in Finland. After complete redesign of the area, these elements were accompanied by a complete fitness training complex, a senior sports area for the elderly, a basket ball area and graffiti walls.