2021 / 06 / 16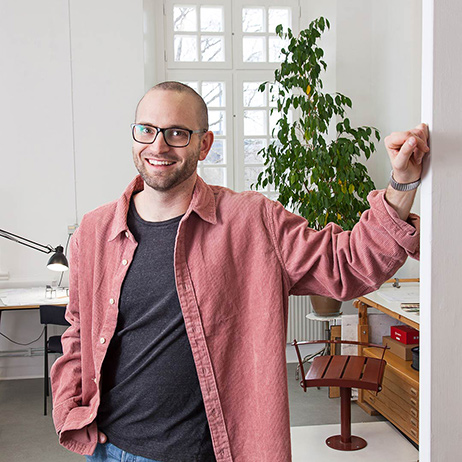 I am very happy and grateful after being appointed one of Region Kronoberg's cultural scholarships 2021 and awarded a work scholarship. Thank you very much!
The motivation reads: "With a sense of human behavior, Andreas Klippinge creates designed products with a long lifespan that include details that improve everyday life and satisfy the eye."
2021 / 06 / 03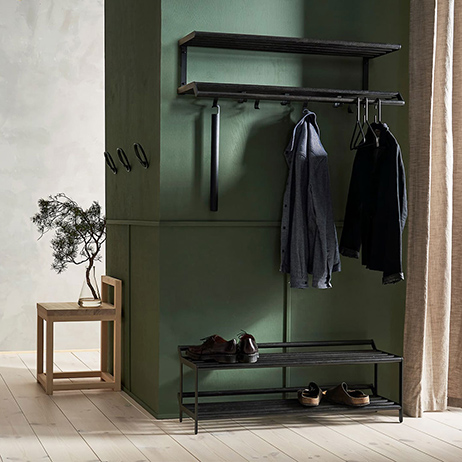 Take a look at the all black Tamburin coat and shoe rack – a stylish sober elegance. Soon Tamburin hallway furnitures for Essem Design will be available in a black finish. With black stained oak wood and steel frame in matt black for that graphic, minimalist and timeless feeling to the entrance.
2021 / 05 / 04
AKD is one of 2,555 Swedish artists that has been granted a crisis scholarship in visual and applied arts. The Swedish Arts Grants Committee's Crisis Scholarship 3 is part of the crisis support the government has decided on due to the corona crisis. The crisis scholarship would support artists due to the financial consequences of covid-19. Crisis Scholarship 3 could be applied for by professional artists at a professional level in visual and applied arts, music, theater, film, dance and circus.
Thanks for the support!
2020 / 12 / 04
AKD is happy to announce that the studio has been awarded Region Kronoberg's extra work scholarship 2020. 30 culture creators received Region Kronoberg's extra cultural scholarships of SEK 30,000. During the autumn, the Culture Committee in Växjö decided on initiatives to support creators in Kronoberg during the Corona Pandemic. Among other things, 30 extra work scholarships of SEK 30,000 were introduced for artistic activities in the field of culture.
Thank you Region Kronoberg!
2020 / 05 / 19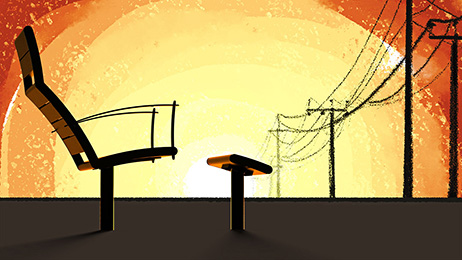 Sit back and unfold yourself into a human solar collector in any of the new Nifo Easy products for Lappset.
Nifo Easy is an addition to Lappset's very popular and accessibility adapted park furniture range Nifo. The Easy-products are based on the same soft aesthetics and inclusive design, just more laid back and with somewhere to rest your feet. Nifo Easy is now available for order from Lappset, more info about the products will come to my portfolio page soon...
Take it easy!