2018 / 03 / 01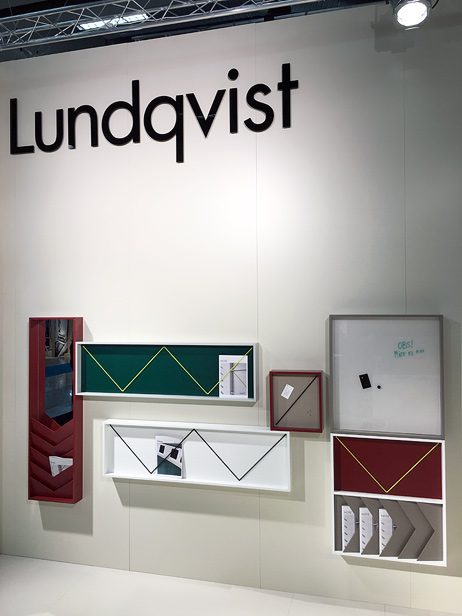 Lundqvist Inredningar showcased parts from the new product series Notiz, by Andreas Klippinge Design, at Stockholm Furniture and Light Fair 2018. Notiz is a display system that manage to capture the eye's attention, by smart function!
Notiz stores and exposes – magazines, books, newspapers and brochures of various sizes and thicknesses – in a visually attractive way. By using V-shaped compartments, which resemble the shape of an envelope, and elastic threads that runs in a zigzag pattern.
In addition to storage, Notiz also features functions such as magnetic glass writing boards, pinboards, mirrors and an office post/message shelf.
The system is wall mounted or free-standing and available in a variety of combinations and sizes, that function both as single units or combined into systems with multiple modules.