2020 / 05 / 19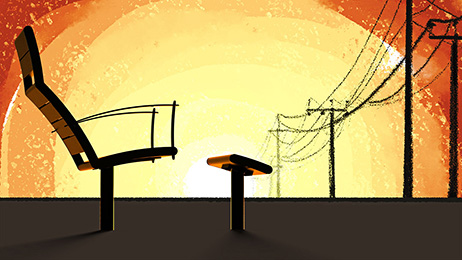 Sit back and unfold yourself into a human solar collector in any of the new Nifo Easy products for Lappset.
Nifo Easy is an addition to Lappset's very popular and accessibility adapted park furniture range Nifo. The Easy-products are based on the same soft aesthetics and inclusive design, just more laid back and with somewhere to rest your feet. Nifo Easy is now available for order from Lappset, more info about the products will come to my portfolio page soon...
Take it easy!
2020 / 03 / 16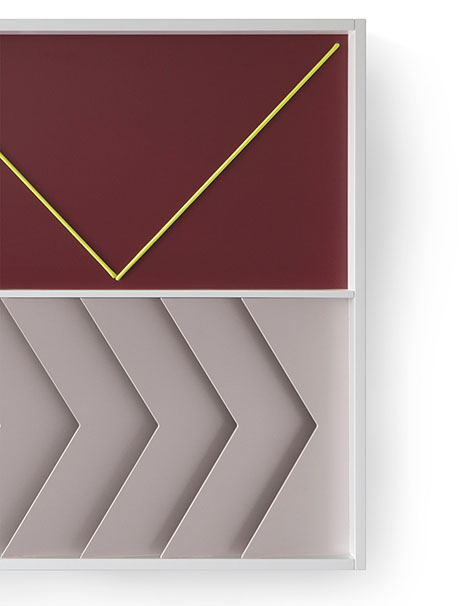 Notiz wall storage designed for Lundqvist Inredningar was on display the other month, during the Stockholm Furniture Fair, in Lundqvist's stand at the fair.
Notiz is a display system that stores and exposes – magazines, books, newspapers, brochures of various sizes and thicknesses – in a visually attractive way.
Get notized!
2020 / 02 / 04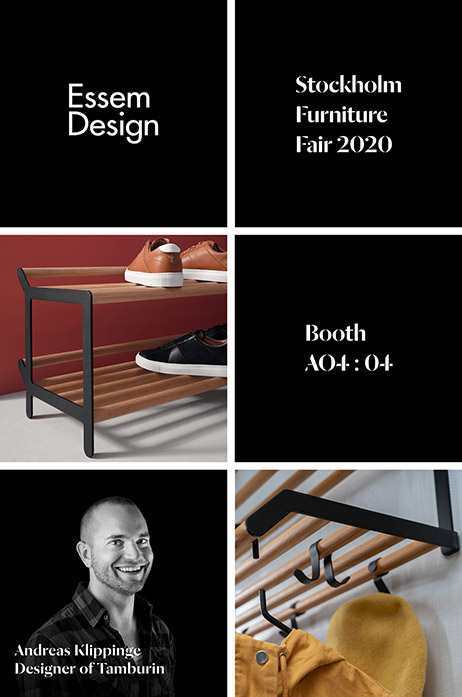 We have all seen and used their products, as manufacturer of Scandinavia's most well-known hallway furnitures. But have you met the fantastic people behind Essem Design? At Stockholm Furniture Fair 2020 you will get the chance!
The company has a long history in Swedish furniture industry but is a newcomer to the fair. So, please give Essem Design your warmest welcome by visiting booth A04:04 during Stockholm Furniture Fair 2020.
Another novelty during the fair is the hat and shoe rack Tamburin, that Andreas Klippinge has designed for Essem Design – check it out!
2019 / 10 / 18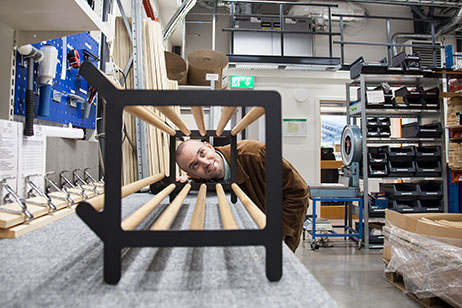 I had two fantastic factory visits at Essem Design and AMV in Anderstorp today. Regarding the Tamburin products that I have designed for Essem Design.
A big THANKS to all the people and companies involved in the very precise manufacturing process of the Tamburin products: Robert, Sten-Roger and Magdalena at Essem Design AB and Thomas and Ulrik at AMV AB.
In the pictures you see me inspecting the Tamburin shoe rack and also the fixture used when assembling the Tamburin products – both designed by Andreas Klippinge Design – looking great! ;-)
2019 / 07 / 04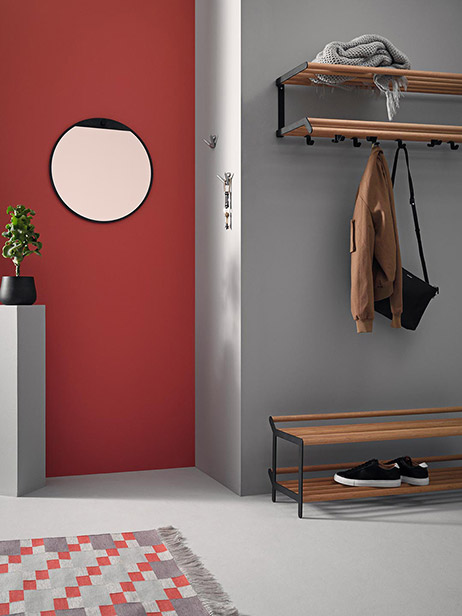 I'm super happy that members of the Tamburin series has entered the market, after many-many-many years in the making! Let me put it this way, it's hard work to make something look simple and requires great effort to achieve something effortless.
Tamburin hallway furnitures for Essem Design can be ordered directly from Essem's online store or from the most well-known Swedish furniture stores!