2016 / 12 / 02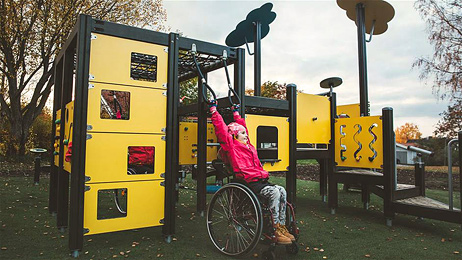 Proud to tell you that Lappset used Nifo park furnitures for a public park that meets the diverse needs of users.
The municipality of Lerum in Sweden designed and implemented an accessible playground where every user was taken into account.
In public parks, it is important to take into account the versatile features and needs of the adults and children using the park - including those with functional and physical limitations. It is important that everyone is given equal opportunity to participate in play and sports. Inclusive Design playgrounds are designed to make them such that it is easy for everyone to move and play in them, which encourages all children to play together.